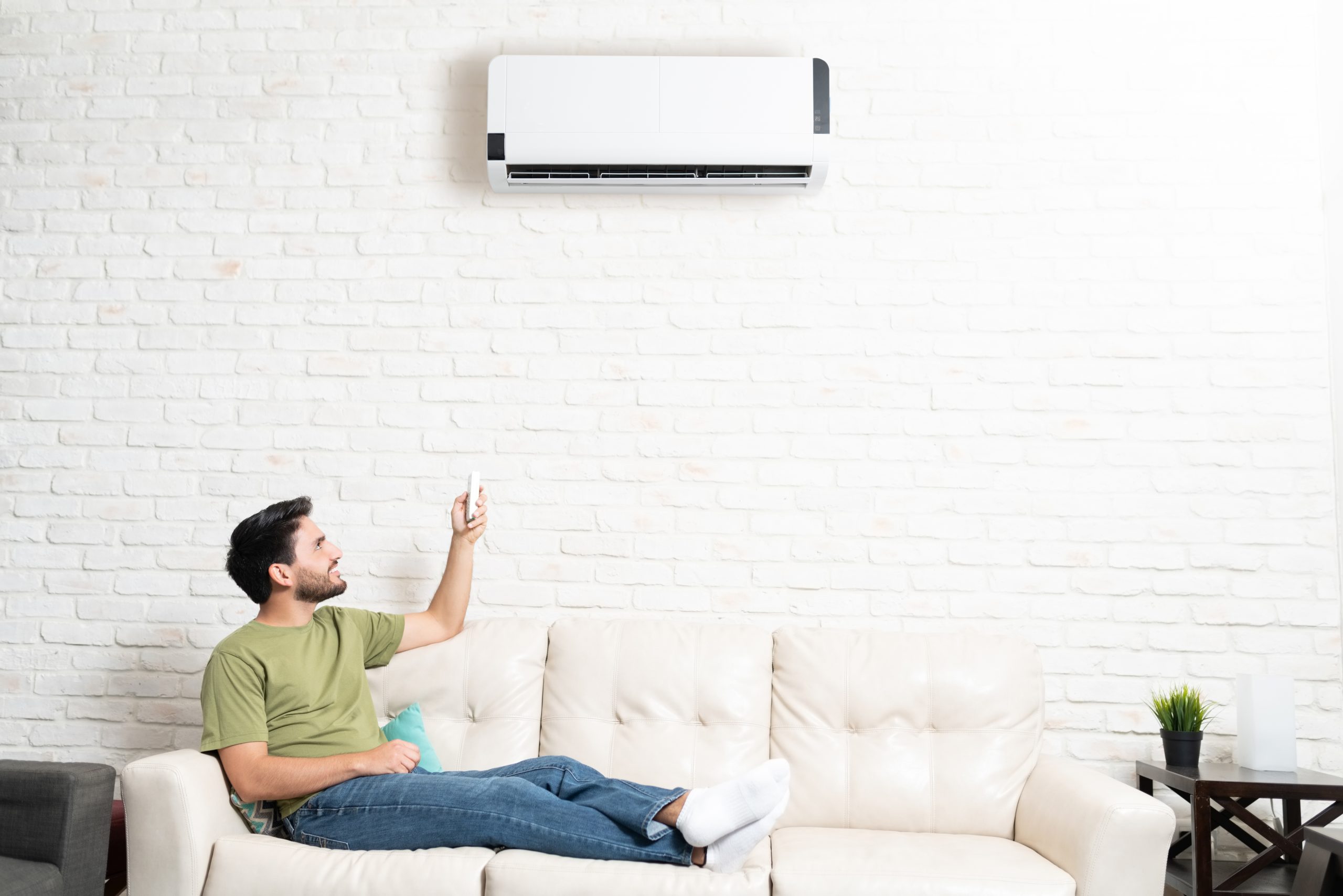 Have you ever thought about turning your garage into a mancave or transforming your attic into the perfect guest bedroom? Converting a room into a livable or workable space is a great way to update your home, but a lot goes into these types of home upgrades. For example, one of the key roadblocks many homeowners face is how they're going to provide heating and cooling to those spaces to make them comfortable year-round.
Extending your existing ductwork to these areas is an expensive and invasive process. Fortunately, there's an easy solution to this conundrum – installing a ductless mini-split heating and cooling system. Keep reading to learn more about these flexible and energy-efficient systems.
What Is a Ductless Mini Split?
First, let's explain exactly what a ductless system is. Although mini-splits have been around for decades, they're grown more mainstream in recent years. Ductless HVAC systems can be attached to an outdoor air conditioning unit to provide just cooling, or they can be connected to a heat pump to provide both heating and cooling.
Ductless mini splits consist of an outdoor condenser/compressor unit and one or more indoor air handling units that are installed on walls and ceilings in areas you want to provide heating or cooling. The indoor units and outdoor units are connected by a small conduit that contains the refrigerant and power lines. As their name suggests, ductless mini splits don't require the use of ductwork to transport conditioned air across your home and into living areas.
During warmer months, ductless mini splits work almost exactly like central air conditioners to cool homes. During this process, warm air is extracted from the home and released outside through a compressor. In the winter, the system works in reverse. Warmth is extracted from the outside air and circulates back inside to warm your indoor spaces. Heat pumps operate on a refrigerant cycle and use a compressor, which works as the system's engine.
Like a traditional air-source of geothermal heat pump, ductless mini splits don't burn a fuel source to heat homes during the winter as gas furnaces or boilers do which makes them incredibly efficient and environmentally friendly.
Common Applications for Ductless Mini Splits
Now that you know what a ductless mini split heat pump is, you might be wondering whether one is right for your home. It's important to note that ductless systems can be used to heat and cool an entire home. Several indoor units can be connected to the outside system. Each indoor air handling unit has its own thermostat, allowing homeowners to create temperature zones across their homes for improved comfort and energy efficiency.
However, the vast majority of homeowners install ductless mini splits to help improve the comfort levels in rooms that are difficult to keep warm in the winter and cool in the summer. They are also commonly installed in areas of the home without ductwork. Some of the most common applications for ductless mini splits include:
Garages
Attics
Basements
Bonus Rooms Over Garages
Sunrooms
New Home Additions
The Entire Home
What Are the Benefits of Installing a Ductless System?
If you're deciding whether ductless mini-split installation is right for your Indianapolis home, consider some of the following benefits:
Energy Efficiency
Ductless mini-splits are energy efficient for a couple of reasons. Firstly, because they operate solely on refrigerant and electricity to provide warmth during the colder months, you'll see lower energy costs. Secondly, a lack of ductwork also makes these systems highly efficient. On average, ductwork can lose as much as 20% of conditioned air through duct leaks and poorly insulated ductwork.
Customized Comfort
Each indoor air handler has its own thermostat so you can control the temperature in each zone independently from the others for increased comfort and energy savings. As many as 5 indoor units can be connected to one outdoor unit.
Easy Installation
Mini-splits are far easier to install than having ductwork extended in your home, which makes the installation process quicker and easier.
Improved Indoor Air Quality
Ductless mini-split systems come equipped with state-of-the-art filtration technology, designed to effectively trap and eliminate harmful particles and allergens in the air. Their unique absence of ductwork also prevents airborne contaminants from circulating and re-entering your living space. As a result, you can enjoy a significantly cleaner and healthier breathing environment within your home.
Environmentally Friendly
Because ductless systems don't burn fossil fuels to create heat during the cooler months, mini splits are a more environmentally friendly HVAC option that will lower your home's carbon footprint.
Contact Armor Air for Ductless Mini-Split System Installation in Murfreesboro, TN
Armor Air is committed to providing homeowners in the Murfreesboro and surrounding areas with cost-effective home comfort solutions to keep them safe and comfortable throughout the year. If you want to learn more about ductless mini-splits or have one installed in your home, contact Armor Air today.