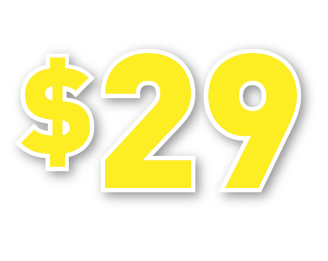 Expert Plumbing Services
Even with the best care, every homeowner will have to deal with plumbing issues at some point. Armor Air is a full-service plumbing company offering a comprehensive suite of plumbing solutions and services, including plumbing repair, plumbing maintenance, and plumbing installation. Whether you're dealing with a clogged toilet or a damaged water heater, our plumbing specialists are here to help. We're licensed and insured, and we guarantee all our plumbing services with a 100% satisfaction guarantee. If you're in the Murfreesboro area and in need of plumbing service from an expert, give Armor Air a call now!
Reasons to call a Professional Plumber
We understand the value and cost benefits of being able to knock out as many household chores as you can without calling a professional. Plumbing is not something that you should try to do on your own. Small mistakes can add up to large future plumbing needs. We provide our Murfreesboro neighbors with excellent service at a reasonable price point. Give us a call if you are in need of any of the following:
Plumbing Installation
When you finally get to adding that bathroom into your basement, or need additional plumbing installed in your home, count on Armor Air for quality plumbing installation for your home.
Plumbing Repair
Have you noticed water spots on your ceiling or walls and can't figure out where they're coming from? At Armor Air, we offer fast leak repairs and quality re-pipe solutions. From cracked water supply lines to leaking water heaters, our plumbing repair specialists are highly experienced and will be able to diagnose and correct the problem.
Garbage Disposals
This is one of the most essential parts of any kitchen, and sadly, it can go unnoticed until issues arise. Our professional plumbers can fix or replace your garbage disposal with ease.
Tank Water Heaters
You never want to go without hot water. You need it for showers, cooking, cleaning, you name it! If your hot water heater is leaking, then you should have a plumber look at it to tell you if it can be repaired or if it needs to be replaced.
Tankless Water Heaters
Want to save money on your next energy bill? Our plumbing experts recommend tankless water heaters to all of our residential customers. These provide hot water on-demand without the need to reheat water inside the tank.
Frozen Pipes
A frozen pipe can turn into a leaky pipe after it thaws out, and once there's an opening in your water lines, a steady drip of water can result in thousands of dollars of damage.
Sump Pumps
If your Murfreesboro home has a basement, sump pumps are a must-have. Prevent flooding after storms or heavy rainfall.
Emergency Plumbing Services
Leaky pipes? Sewage smell in your home? Water heater flooding in your utility room? These are all considered plumbing emergencies. Drop everything and give us a call for same-day service.
Toilet Repair and Toilet Installation
One of the most essential plumbing services we offer. Whether your toilet is running or has an unexplained clog, we can help you with toilet repair and toilet installation!
Water Softeners
If you have hard water, it could take a toll on your pipes, appliances, and your skin. Allow our plumbing experts to match you with the right water softener for your household with water softener installation. We can also fix your existing unit with professional water softener repair services.
Water Purifications
Our Murfreesboro plumbers can improve the water quality in your home with a water purification system. Water purification can make the water from your tap taste better and be healthier for you.
Fixture Install & Repair
Central Tennessee customers doing a remodel or just looking to make a tweak to their decor can rely on our Murfreesboro plumbers to do an excellent job on their fixture installation or repair.
Whole Home Re-Piping
Does it seem like you've had more plumbing problems recently? It might be time to replace the pipes. Schedule an experienced plumbing company like Armor Air to install a brand-new plumbing system in your home today.
Drains and Sewers
It's not abnormal to have a clogged drain or two, but if it seems like lots of your home's drains are clogged, it might be a problem with your sewer line. Another common sign that you're having drain issues is if you flush your toilet and you hear the drains in your sinks or tubs gurgle.
Issues with your drain lines and sewer can be incredibly damaging to your home's plumbing system, not to mention expensive to repair. If you have an older home or a home with a large tree in your front yard, you could be vulnerable to sewer line damage. Armor Air can help prevent needing sewer line repairs with inspection services. We can help make sure your drains work properly and your plumbing system work at its best.
Keep the Water Running With Plumbing Maintenance
Maintenance is the most important factor in the lifespan and efficiency of your plumbing system and HVAC equipment. We know that the comfort of you and your family is essential, so we are proud to offer an affordable way to keep your plumbing system and heating and cooling equipment working properly. Our Shield Protection Plan ensures that your system will operate as long as possible in the most efficient way.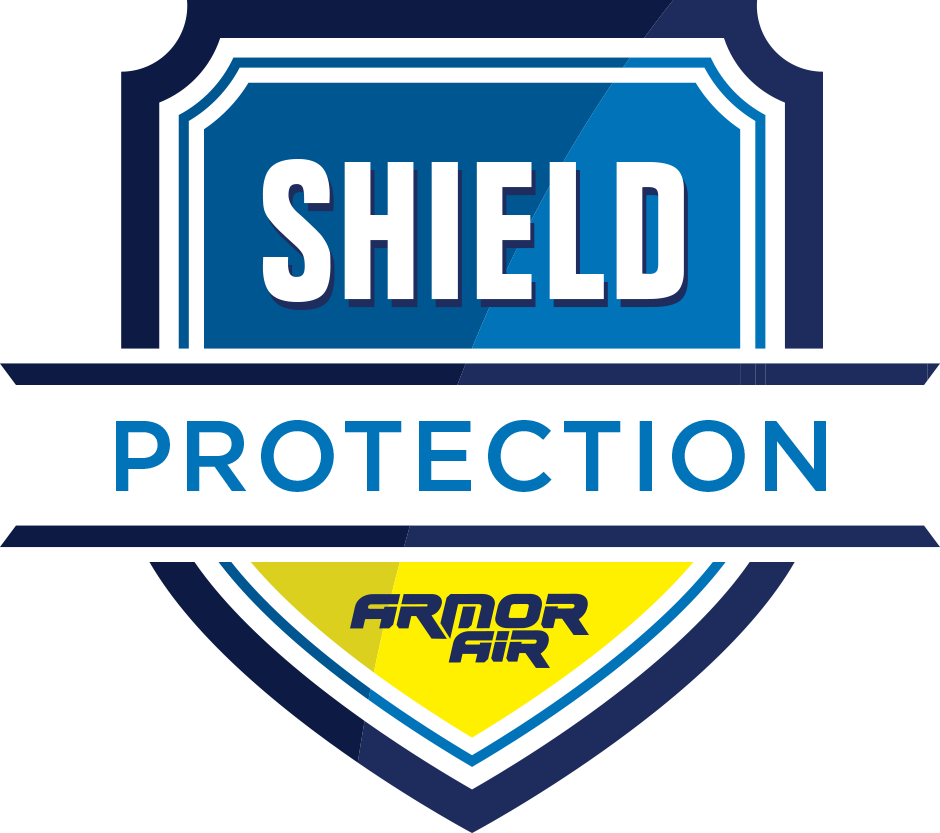 Call Armor Air for Plumbing Services in Murfreesboro, Tennessee
Whether you have a plumbing emergency or a less serious plumbing problem or need, pick up the phone and call the knowledgeable local plumbers at Armor Air. Customers love our $29 service fee and "beat any quote guarantee", and we love serving Murfreesboro and the surrounding area with quality, affordable work. Our team is standing by to assist you with your plumbing needs. Contact us today!
Give Us A Call
We understand the important role HVAC and plumbing plays in your home, and we know when something goes wrong, you need help right away. Whether you have a question or need immediate assistance, we're here to help.