Toilet Installation in Murfreesboro, TN
Make Sure Your Toilet is Installed Correctly The First Time
Your toilet is one of the most important appliances in your home. You shouldn't trust the installation of such an essential item to just anyone. The only way to know that your toilet will be installed correctly and that the work will be backed up by warranty is to hire a licensed professional plumber. Armor Air is proud to offer a full slate of plumbing installation services including toilet installation in Murfreesboro and the surrounding areas.

Whether you're building a new home or renovating an old one, our plumbing experts have the know-how to install your toilet quickly and efficiently. So, if you're in the market for a new toilet, continue reading, and give us a call if you have any questions.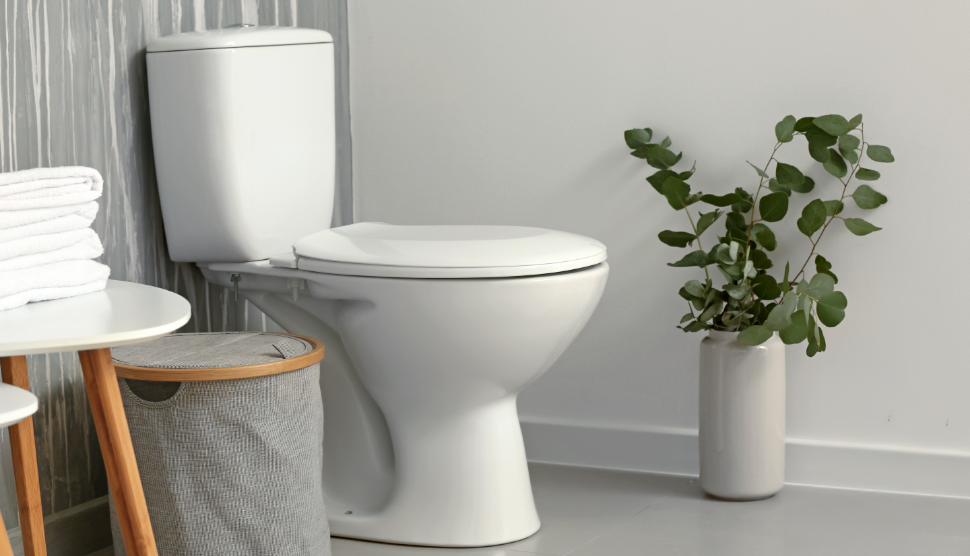 Signs You Need New Toilet Installation
If you're ready to swing the hammer on a bathroom upgrade and need to know if your old toilet needs replacing, here are a few questions you should ask:
Is The Toilet Leaking From The Tank Or The Base?
If so, there's a good chance that you need a new toilet. If there's a puddle on the floor next to your toilet, and there's visible water running down the side, you have a leak. Leaks can be dangerous for many reasons, including long-term damage to your floors and subfloors and mold and mildew buildup that can cause health problems with prolonged exposure. Our professional plumbers can identify where the leaks originate and attempt to seal them up or provide you with a fair cost estimate for a new toilet and installation fee.  
Is The Toilet Constantly Running?
One of the most common plumbing problems is a running toilet. This has many causes, but the outcomes are mostly the same; gallons of wasted water, resulting in higher monthly water bills. Depending on the problem, Armor Air can rebuild the inside of your toilet, replace worn seals and gaskets, or replace the entire toilet with a new one. Our plumbing technicians can guide you through the process and recommend the most cost-effective solution.
Is The Toilet Not Flushing Properly?
If your toilet isn't flushing properly, there could be a wide range of possibilities: a clogged drain line, low water pressure, a broken flush handle, a broken flapper valve, worn-out seals or gaskets, or a broken toilet tank. All of the above could result in cost-prohibitive repair charges. Consider installing a new toilet instead. 
Is The Toilet Wobbling Or Rocking?
If your toilet doesn't seem to be fully set onto the floor, it could be a major structural issue. If that toilet is on the second floor of your home, you should get it replaced as soon as possible before you start to see water stains forming on the ceiling below.
How Much Does it Cost to Have a Toilet Installed?
If any of the common problems listed above apply to your toilet and it's over 10 years old, it's time to replace it. The installation of a new toilet will cost between $200 and $400 on average, depending on the complexity of the job and the type of toilet being installed. Armor Air's plumbing technicians come to your home prepared with the tools and equipment needed to provide you with a working toilet by the end of the day. 
Maintaining Your Newly Installed Toilet
No one likes it when their toilet malfunctions, so to avoid the risk of an emergency toilet repair, follow some of these handy maintenance tips after your new toilet is installed:
Regularly inspect your toilet for any signs of wear and tear.

Perform

routine maintenance

to ensure that all parts are functioning properly.

Check the toilet for any leaks or clogs.

Make sure to replace any worn-out parts, such as the flapper valve, to ensure that the toilet is functioning properly.
Contact Armor Air for Expert Toilet Installation in Murfreesboro, Tennessee
Armor Air has been a trusted source for HVAC and plumbing services in the Murfreesboro area for years. All of your technicians go through a rigorous training program and are certified by the state of Tennessee. We promise top-quality toilet installation backed up by warranty and outstanding customer service. If you're in need of a new toilet in your Murfreesboro, Tennessee home, contact us today!
Give Us A Call
We understand the important role HVAC and plumbing plays in your home, and we know when something goes wrong, you need help right away. Whether you have a question or need immediate assistance, we're here to help.