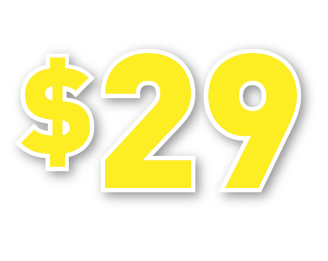 Save on HVAC, Plumbing and Indoor Air Quality Services in Murfreesboro
Save more with exclusive offers and valuable coupons from Armor Air.  Your new energy-efficient product may also be eligible for rebates from your Murfreesboro utility company, federal tax credits and other incentives. Ask us for more details.
Sign Up for Emails and Save!
Receive exclusive offers and coupons from Armor Air. You can unsubscribe at any time.
We'll unclog any drain with an accessible cleanout for $79. Warranty included on all cleared drains.
$50 Off Any Plumbing Repair
Armor Air is licensed and insured, and all plumbing services come with a 100% satisfaction guarantee.
$49 Water Heater Flush & Plumbing Inspection
Flushing your water heater on a regular basis ensures optimal performance, extended life span and reduced energy costs.
Give Us A Call
We understand the important role HVAC and plumbing plays in your home, and we know when something goes wrong, you need help right away. Whether you have a question or need immediate assistance, we're here to help.