Air Handlers Service in Murfreesboro, Tennessee
Warm Air or Cool Air, Armor Air Makes Sure It's Flowing Through Your Air Handler Year Round
The HVAC professionals at Armor Air specialize in installing, repairing, and tuning up all types of air handlers. It's our privilege to serve our friends and neighbors in the Murfreesboro metro area to remedy their air handler issues. Your air handler is an important part of your heating, cooling, and ventilation systems, and if yours is malfunctioning if you notice water leaking from your unit, reduced airflow, banging or grinding noises, and uneven temperatures throughout your home.
Don't suffer in an uncomfortable home and talk to Armor Air about air handler services in Murfreesboro, TN.  You can trust Armor Air with a variety of services with detailed heating, cooling, plumbing, and electrical services, and you can trust us with air handler services as well. Continue reading to learn more about air handlers, how they work, and the benefits they offer homeowners.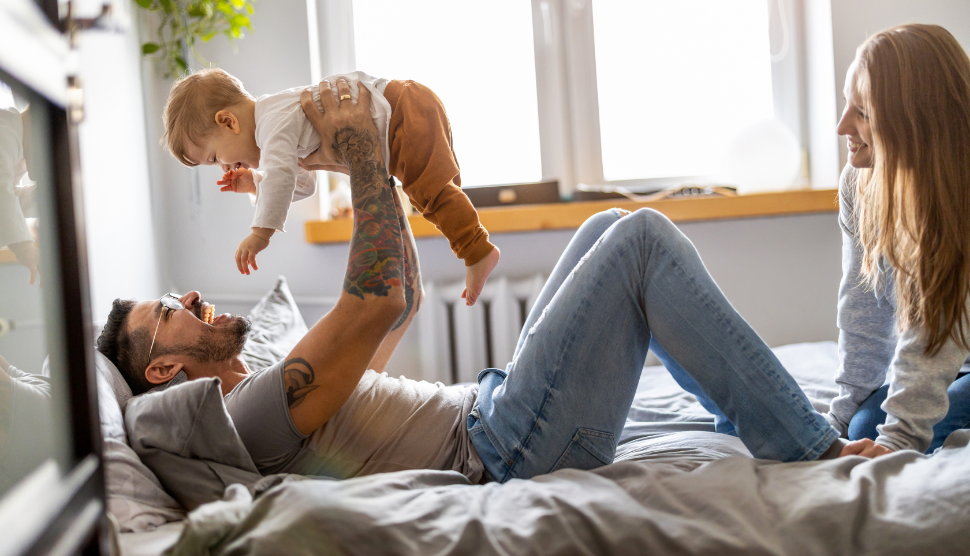 What Is an Air Handler?
An air handler is basically a blower. Air handlers are typically indoor units and they are used to circulate both hot air and cold air throughout interior environments via your home's duct system. Air handlers work in conjunction with the air conditioner, heating, and indoor air quality elements of an HVAC system to deliver filtered, heated, or cooled air throughout the space. Air handlers are very efficient and can be used year-round to maintain a comfortable home environment and keep the temperature steady.
Types of Air Handlers
There are a few types of air handlers used along with residential HVAC systems. They are:
Single-Speed Air Handlers

Multi-Speed Air Handlers

Variable-Speed Air Handlers
Single-speed air handlers run at full capacity every time they're turned on. You won't have any control over the heating and air conditioning delivered by this type of handler. They also consume a lot of energy.
Multiple-speed air handlers typically offer two or three separate levels of operation, which gives you more control over their heating and cooling delivery. They start out working at full capacity, and then, gradually, decrease their operating power to maintain the desired temperature in the space.
Variable-speed air handlers deliver maximum efficiency with multiple speed settings. They start out at the lowest power level, and then automatically adjust their operational power to manage the current temperature and atmospheric conditions of the given space. They typically cost much less to operate than single-speed or multiple-speed air handlers.
Benefits of Variable-Speed Air Handlers
There are loads of benefits associated with a variable-speed air handler, including:
Significant savings on monthly energy bills

More consistent, uniform air conditioning and heating, year-round

Smooth operation at the lowest needed levels, plus quiet and very cost-effective

Even at the lowest possible levels of operation, air quality is improved by nonstop filtration
If there is a downside to variable-speed air handlers, it's that they can be rather pricey initially. However, when considering the long-term savings they typically create, most homeowners agree that they are worthy investments. Contact our team of professionals with your questions about air handlers today. We're always happy to help you plan out your heating and cooling system!
Expert Air Handler Repair and Replacement Services in Murfreesboro
If you already have an air handler, it's important to understand the difference between when it needs repairs and when it needs replacement. Read on to see the signs for both, and consider giving Armor Air's HVAC experts a call to provide you with the next steps.
When to Consider Air Handler Repairs
If you're experiencing these issues and your air handler is under ten years old, you should get it repaired:
Your energy bills have gone up

Your system is blowing warm air, which could be from a damaged compressor

An odor coming from your HVAC system, which could be from mold or mildew build-up

Making a rattling noise
Armor Air's experienced HVAC team can repair or replace any of the broken components ailing your air handler including blowers, controls, filters, heating and cooling elements, and humidifiers.
When to Consider Air Handler Replacement
Other reasons you should consider replacing your air handler include:
The unit is 10 to 15 years old

The AHRI (Air Conditioning, Heating, & Refrigeration Institute) rating doesn't match the AHRI rating on your current HVAC system

If it freezes in the middle of the Summer

Your energy bills are higher than they were the same time last year

Inconsistent or low airflow
If you notice any of these signs, don't hesitate to call Armor Air. Our technicians can provide options that align with your family's comfort needs and budget based on your current system preferences and warranty validation. We never try to upsell you on something that you do not need, and we guarantee you'll be satisfied with the quality of the installation.
Armor Air's $29 Service Fee
What sets us apart from other HVAC and home service companies in the Murfreesboro area is our $29 Service fee. That means you can have a certified Armor Air technician come to your home and assess your air handler starting at just $29! With a deal like this, our hope is to bring safe, secure, and energy-efficient home comfort to Volunteers from all walks of life.  
Contact Armor Air for Air Handler Services Today
The customer care team at Armor Air is friendly and approachable. So please, never hesitate to call us and ask us your questions about heat and AC air handlers or anything else. We are here and feel very privileged to help you! Call today or Schedule Service Online Anytime.
Give Us A Call
We understand the important role HVAC and plumbing plays in your home, and we know when something goes wrong, you need help right away. Whether you have a question or need immediate assistance, we're here to help.