Heating Services in Murfreesboro, TN
Heating Services You Can Trust
During the frigid Tennessee winters, you rely heavily on your heating system to keep your family comfortable and protected from the outdoor elements.  Armor Air is focused on providing the highest quality of heating repair, installation, replacement, and maintenance services possible, so you never have to worry about keeping your home warm during the coldest parts of the year. Whether your home relies on a furnace, heat pump, boiler, ductless mini-splits, or an air handler for heat, you can count on Armor Air to provide quality work regardless of the brand or who originally installed it. 
We are committed to making sure our heating services customers are 100% satisfied. You can have peace of mind knowing that some of the best heating experts in the business are working hard for you.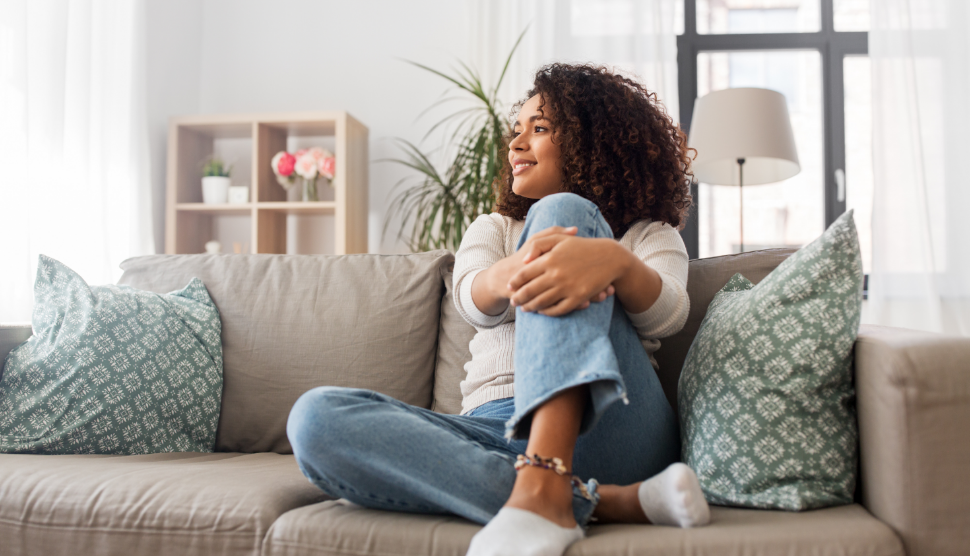 $29 Service Fee
When you're looking for a second opinion on heating repair services, or you're worried about expensive repair bills, call Armor Air. All of our house calls at just $29, guaranteed. If you're a new homeowner, you might not be sure what's normal and what's not when it comes to heating operation. For $29, you can afford a quick diagnosis check to see if what you're experiencing is a normal heating operation or a major issue.
Armor Air is available 24/7 for emergency services all over the Murfreesboro area. Having no heat on the coldest night of the year is an emergency. Do not hesitate to call emergency services to restore the heat in your home. This could be a dangerous situation as cold temperatures can cause pipes to freeze which can cause extensive damage to your plumbing system. Contact Armor Air to come to your house quickly and solve your heating problems.
Furnace Services
Murfreesboro is no stranger to bitterly cold winters. That's why many homes rely on furnaces for heat throughout the winter. Armor Air offers a variety of furnace services that can keep your home comfortable in the chilly season. 
Furnace Repair
Central Tennessee winters can run between late November into early March. That's a lot of time for your furnace to be working around the clock. When HVAC equipment works for long stretches of time, there is always a chance that something in the system might break. 
We repair many common furnace problems like short cycling, odd noises, ineffective heating, or no heating at all. If something seems off with your furnace's performance, call for furnace repair services right away. Furnace issues never fix themselves, and if ignored for too long, they can cause worse issues to develop. 
Should I Replace or Repair My Furnace?
It's not abnormal to need a furnace repair once a winter, but if your furnace has needed many repairs throughout the season, then you should talk to your HVAC technician if replacement is a better option. Repair bills can add up quickly, and sometimes it might be a better economical choice to replace your furnace rather than repair it repeatedly. 
If your furnace is over 15 years old, and you're experiencing frequent issues like short cycling, difficulty heating your home to the set temperature, as well as frequent repairs, it's probably time to consider replacing it. 
If your furnace is younger than 10 years and hasn't had any major issues in the past, go ahead and have it repaired. Oftentimes, a quick repair will restore heat to your home and you won't have any other problems for the rest of the season. 
Furnace Installation Services from Armor Air
When you're ready for furnace installation and replacement services, contact Armor Air. We can help you find the best furnace for your home that will heat your home effectively and efficiently. Furnace technology has come a long way since the last time you needed to buy a heating system, and you'll be surprised to see how much you can save on your heating costs with a new furnace. 
Then, have Armor Air's professional installation team hook up your new system to ensure quality and craftsmanship. Many manufacturers require a certified HVAC company like Armor Air to install their furnaces in order to validate their warranties, which will help make repairs more affordable in the future. 
Furnace Maintenance
Once we have installed your brand new furnace, we want to make sure that it runs as long and as efficiently as possible. Many repair calls we see could have been prevented with proper maintenance. Furnace maintenance can not only help prevent repairs but can also extend the life of your system.
Schedule your annual furnace tune-up service in the late summer or early fall before you be relying on your system for heat. This will get your system prepared for the upcoming cold season. Make sure you can rely on your furnace throughout the entire winter with maintenance services from Armor Air. 
Heat Pump Services
Heat Pumps are an energy-efficient way to both heat and cool your home. Many Murfreesboro homes need heat pump services to keep their homes comfortable throughout the year. It's not unusual to have both a heat pump and a furnace, as some heat pumps struggle to provide warmth when the temperatures reach below freezing. 
Heat Pump Installation
If you're looking for a new heating system that is much more energy efficient and does not burn fossil fuels, consider installing a heat pump. Heat pumps rely on the air outside and transfers the warm air inside. In the summer, a heat pump works in reverse by transferring heat from the inside of the home and releasing it outside. Talk to Armor Air to learn more about heat pump systems and to see if one would be good for your home.
Heat Pump Repairs
Heat pumps will need repairs just like any HVAC systems. If you notice any of the following issues, call Armor Air for heat pump repair services in Central Tennessee.
Short Cycling

No Heat/Cool Air

Frozen Heat Pump

Higher Utility Costs

Strange Noises

Odd Odors
Heat Pump Maintenance
Since heat pumps work hard all year long to keep your home comfortable, they need more maintenance. Schedule your heat pump maintenance twice a year, once in the spring and again in the fall to keep your unit running smoothly.
If you want to make sure you get the most out of your heating system, be sure to sign up for Armor Air's Shield Protection Plan. This maintenance plan helps you stay on top of maintenance for your entire home. We'll contact you to make an appointment for your HVAC system's maintenance around your schedule. Members also receive priority service and discounts on repairs and equipment. Contact Armor Air to sign up today!
Schedule Heating Services in Murfreesboro with Armor Air
Our heating services team is made up of some of the most experienced HVAC technicians in Murfreesboro and the Central Tennessee area. We live and work in our communities and always aim to provide the best possible heating services for our customers. Our $29 service fee is one of the lowest in the city, and we can provide the most competitive pricing on your repair or replacement services with our "Beat any Quote Guarantee." Call Armor Air today to book your heating services appointment.
Give Us A Call
We understand the important role HVAC and plumbing plays in your home, and we know when something goes wrong, you need help right away. Whether you have a question or need immediate assistance, we're here to help.