Toilet Repair Services In Murfreesboro
Your Toilet Troubles are No Problem – Let Us Take Care of Them!
Your toilet is another one of those appliances in your home that can be taken for granted. You don't really appreciate it until it's no longer working. If your toilet is clogged, it runs when it's not supposed to, or it appears to be leaking, you need to have a licensed plumber come to fix it.
Most plumbing jobs are not something that you should try to do DIY. Luckily, you can count on the same company that you've trusted for your HVAC repairs, installations, and maintenance in the past. Armor Air's plumbers have the professional credentials and the experience to take care of any problems your commode might throw at them. Next time your toilet's on the fritz, contact Armor Air for the best toilet repair services in Murfreesboro, Tennessee.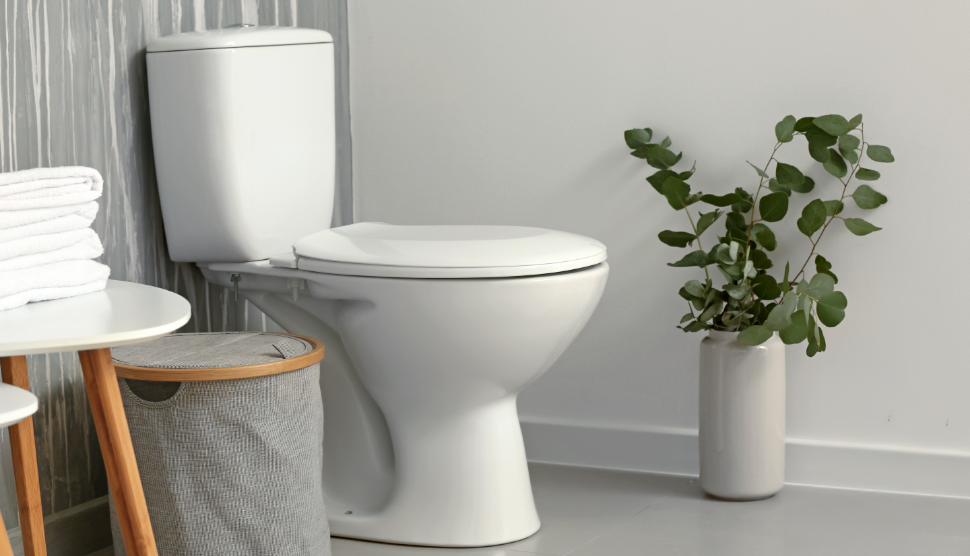 Common Toilet Problems That Require A Professional Plumber
There are some toilet issues that you can fix on your own fairly easily. For everything else, give Armor Air a call. Our $29 service fee is the best deal in town, and we can help you fix the following problems:
Clogged Toilet
Is your plunger just not doing the trick? Armor Air's master plumbers can diagnose the issue and use the appropriate tools to clear the blockage. 
Leaking Toilet
Does it look like your toilet is leaking water from its base? A professional plumber can identify the source of the leak and repair any faulty parts or seals.
Running Toilet
A running toilet can cost you a lot of money in wasted water; so if it seems like your toilet is always filling its tank, call our professional plumbers right away!
Broken Flush Handle
A broken flush handle can also cause your toilet to run non-stop, which will run up your water bill for the month. 
Broken Flapper Valve
If your toilet is making a hissing sound or the flush pressure seems to be low, this could mean that you have a broken flapper valve. This needs to be addressed immediately because this too can cause your toilet to run and wastewater.
Cracked or Broken Toilet Bowl
If you notice a small puddle of water near the base of your toilet, it may be from a cracked or broken toilet bowl. A professional plumber can assess the damage and determine if it can be fixed or if it needs to be replaced.
Worn Out Seals or Gaskets
If there's a water stain on the ceiling directly below the toilet, it could mean that the gasket that seals the connection between the floor and the toilet is worn out and needs to be replaced. 
Improperly Installed Toilet
If the toilet doesn't seem to be set correctly or it rocks when you sit on it, that means it was improperly installed. Let Armor Air fix the mistake in a quick and efficient way.
Broken Toilet Tank
If the tank or the bowl doesn't seem to be filling up fully after a flush, that could mean that your toilet tank is broken. Our expert plumbers can identify the cracks on a broken tank and seal them up with epoxy.
Benefits Of Hiring A Professional Plumber For Toilet Repairs
Hiring a professional plumber for a toilet repair is the best way to ensure that your toilet works properly and isn't leaking water or waste where it shouldn't be. Professional plumbers have years of training to earn their certification and have the necessary tools to identify and repair any toilet problems. They can also make sure repairs are done properly and provide you with advice on how to prevent future toilet problems. Our professional plumbers can also provide you with a warranty on their work, ensuring the repairs are done correctly.
Preventing Future Toilet Problems
When you call a plumber to repair your toilet, the goal is to make sure that you don't have to call us back for a long time. Here are a few things you can do to prevent future toilet problems:
Schedule an annual inspection of your entire plumbing system, and perform routine maintenance. This can help you spot signs of wear and tear before they become problems. Learn more about how you can save on this service with our

Shield Protection Plan.

Do your own regular checks on your toilets for leaks and clogs.

Make sure that the toilet is properly installed and that all seals and gaskets are in good condition.

Check the weight limit of your toilet and make sure that it's acceptable for everyone using it.

Always flush the toilet with cold water to prevent any build-up of debris.

Avoid using chemical cleaners and other harsh products in the toilet.
If you have any questions on how to maintain your toilets so they perform at optimal levels and avoid costly repairs, don't hesitate to contact Armor Air's plumbing experts.
Trust Armor Air With Your Plumbing Repairs in Murfreesboro and the Surrounding Area
The next time your toilet is acting weird, don't wait. Call the plumbers at Armor Air to diagnose your issue and fix the problem. Whether it's a minor issue like a clog or leak, or a major structural problem like a cracked bowl or worn-out seal, we can handle it! We're committed to providing you with the best customer experience in town, and want to earn your business for life! Contact us today for excellent toilet repair service in Murfreesboro.
Give Us A Call
We understand the important role HVAC and plumbing plays in your home, and we know when something goes wrong, you need help right away. Whether you have a question or need immediate assistance, we're here to help.