Murfreesboro, Tennessee Sump Pump Services
Helping Volunteers Keep Their Basements Dry With Quality Sump Pump Services
A basement is a great feature to have in your Murfreesboro area home. Whether you like to entertain or just need the extra storage space, a basement gives a homeowner plenty of options. The only downside is that basements are susceptible to flooding, which makes a properly working sump pump a must-have for all homeowners with basements. Crawl spaces should also be equipped with a sump pump. Just because this pump is out of site, does not mean it should be out of mind. It's a good idea to check in your crawl space occasionally to make sure your sump pump is working properly. 
Armor Air's expert plumbers have years of experience installing, repairing, and maintaining sump pumps for your Murfreesboro neighbors. We work hard to bring the best, most affordable solutions to every job. Give us a call if you're looking to get your sump pump needs assessed.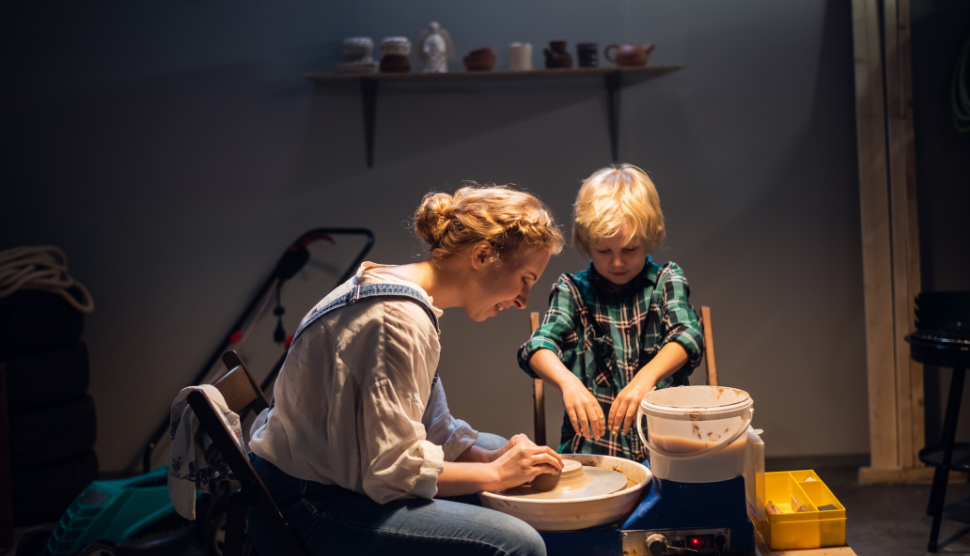 What is a Sump Pump And How Does it Work?
The best way to stop a frozen pipe from becoming a bigger issue in your home is to know the signs. Here are a few things to look out for:
Limited Water
If the water is coming out slower and with less pressure than it normally does from your faucet, shower head, or toilets, you might have a frozen pipe. 
Frost or Bulging
If your pipes are visible and they have a layer of frost on them or appear to be bulging, these are other good indicators that you have a frozen pipe issue.   
Gurgling Sounds
Gurgling is a sign of a blockage of some kind. A frozen pipe can prevent air and water from freely flowing through the pipe resulting in trapped air or gas bubbles.
Strange Odors
If there are strange smells coming from your drains, it could mean that a frozen pipe or other blockage is backing up the transportation of sewage from your home.
Condensation 
Condensation is a sign that the air outside the pipe is warmer and more humid than the water inside the pipe. This isn't that big of an issue in the short term but can cause damage to the pipe or anything below the pipe in the long term.
Cracks
Cracks in a pipe are an indicator that the pipe may have been frozen already. Even if it doesn't appear to be leaking, you should still have an experienced plumber take a look at it.
When You Should Get Your Sump Pump Repaired
If your sump pump is under 10 years old and it's experiencing the following common problems, we recommend having it repaired. Armor Air's technicians can come take a look and diagnose the issue with accuracy and efficiency.
Pump Runs Continuously
One of the most common problems we see is a pump running continuously, and the most common diagnosis it a problem with the float switch. Call Armor Air to take a look and either fix or repair this crucial piece of equipment.
Pump Turns On and Off Too Often
Another common sump pump issue is the pump turning on and off frequently. This could mean that some water is coming back into the sump from the discharge valve. 
Shuts Off Too Early
If the pump is shutting off before all of the water in the sump has been discharged, there are a few possible causes. The float switch is either out of alignment or needs to be replaced. When the pump shuts off too early it can also be caused by the pump overheating, or it is not receiving direct electrical flow.
When to Replace Your Sump Pump
A sump pump that is over 10 years old and experiencing the following problems will likely need to be replaced:
Making Weird Noises

Continuously Running

Frequently Turning On and Off

Not Turning On At All
Walking down the stairs to a flooded basement is one of the worst feelings in the world. If your sump pump seems to be failing, you should look into a replacement before it's too late. Contact Armor Air today to get help finding a new pump that fits your home's needs and budget.
Sump Pump Maintenance
The best way to make sure your sump pump keeps your basement dry is by keeping it on a routine maintenance schedule. There are a few things you should do on a quarterly basis including:
Unplugging the pump and emptying the sump of standing water

Removing debris from the sump

Performing a stress test on the float switch by pouring water into the sump and seeing if it activates the pump.
An annual maintenance check will be a little more intensive, so it's better to leave that to the professionals. When an Armor Air plumbing professional visits for a maintenance check they will:
Unplug the pump and remove it for evaluation 

Clean the pump inlet screen

Lubricate pump bearings if needed

Check sump basin for debris

Reinstall the pump and plug it back in

Stress test the float switch 

Go outside and ensure the discharge valve is unobstructed
Get exclusive offers on sump pump maintenance and other annually recommended services with Armor Air's Shield Protection Plan.
Trusted Sump Pump Services in Murfreesboro, Tennessee
Your sump pump is perhaps the most underrated appliance in your home. It keeps your foundation dry during heavy rains, and in doing so, prevents hundreds to thousands of dollars in water damage each year. Make sure it continues to do the job right with expert sump pump repair, installation, and maintenance from Armor Air! Contacts us today to schedule an appointment.
Give Us A Call
We understand the important role HVAC and plumbing plays in your home, and we know when something goes wrong, you need help right away. Whether you have a question or need immediate assistance, we're here to help.