Air Conditioning Repair Services in Murfreesboro, TN
Certified HVAC Technicians You Can Trust With Any Repair
Some homeowners keep their air conditioning systems running all through the summer. That's what they're built to do. But when an air conditioner is used a lot, you can stress out the system which can cause damage that can quickly develop into a larger issue. You'll notice something is off right away, and your home won't feel as comfortable on hot days. When this happens, your air conditioning equipment will require prompt attention.
Armor Air's air conditioning technicians are highly experienced and knowledgeable, so whatever noise your cooling system is making, or if it has quit entirely, we'll be able to diagnose and correct the problem. Our technicians are trained to repair all makes and models of HVAC systems.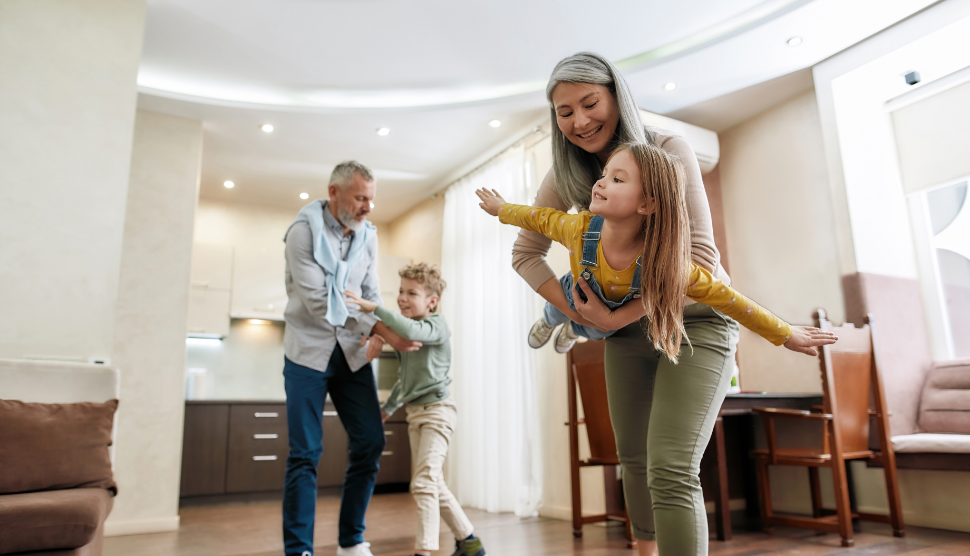 Murfreesboro Emergency Air Conditioning Services
Being without air conditioning on the hottest day of the year is an emergency. You could risk the health and safety of your elderly, young, or four-legged family members. Heat stroke can be deadly, and it's not a risk you want to take. Armor Air offers emergency air conditioning repair services day or night if you find yourself suddenly without cool air in your home.
All of our service calls start at $29. So even if the issue is caused by a quick fix, you'll have comfort knowing that it's something you can afford. Don't risk the health and safety of your family. If your air conditioner is making your home uncomfortable, call Armor Air for help right away, and return your Central Tennessee air conditioner to peak efficiency.
Reasons You May Need Air Conditioning Repair Services
If your air conditioning breaks down in the middle of the hottest part of the year, it is crucial that you get it fixed by trusted professionals as soon as possible. Here are a few common reasons you would need repair services from Armor Air.
Leaks
If you notice puddles around your air conditioning unit, then your unit is leaking. It's important to determine where the leaking is coming from to solve the problem. If it appears to be water that is leaking from your air conditioner, you could have a clogged or broken condensate drain line or cracked drip pan. If this is left unresolved, it creates an ideal environment for mold and mildew, which can also cause health issues and even structural damage to your home.
If you suspect your AC unit is leaking refrigerant, you need to call a certified HVAC technician immediately. Refrigerants can cause health issues and even be harmful to the environment. Refrigerant is toxic and should only be handled by a qualified heating, air conditioning, and indoor air quality service tech.
Blowing Warm Air
If your central air conditioning system isn't blowing cold air, it's a surefire sign that it needs to be repaired. Some factors that could lead to an AC unit blowing warm air are a clogged HVAC filter, frozen evaporator, or refrigerant leak. If you're not sure of the cause, leave it to the licensed HVAC technicians at Armor Air.
High Humidity
Your air conditioner works to cool your home and dehumidify it. If your home feels just as humid inside as it does outside, then your cooling system needs to be repaired.
AC Unit Making Unusual Noises or Strange Odors
There are a variety of problems associated with weird rattling, hissing, or clunking sounds coming from an air conditioner. Loose components in the external unit, a blower fan blade out of alignment, or even a hole in the ductwork can make unusual sounds and impact the overall performance of your cooling system. Noticing strange odors when your system runs is also a reason for AC repairs. Odors can be a health hazard, not to mention embarrassing. Musty smells from your vents could indicate mold and mildew growth and should be taken care of immediately.
Increasing Energy Costs
If you've noticed a steep increase in your energy bills during the summer months, chances are there's a problem with your air conditioner. If your air conditioner is using more energy than it has in the past to keep your home comfortable, it's probably in need of HVAC repair to return your energy bills back to a comfortable level.
Should I Repair or Replace My Air Conditioner?
Not every air conditioning service call you make signals the end of the life of your air conditioner. Follow this guide to see if you should repair or replace your cooling system.
You Should Replace Your Air Conditioner If…
The system is over 15 years old
You've had frequent repairs
Repairs cost more than replacing the unit
You Should Repair Your Air Conditioner If…
The HVAC system is less than 10 years old
It's needed very few repairs in the past
The cost of repairs is affordable
Call Armor Air For Air Conditioning Repairs in Murfreesboro, TN
Our HVAC company has over 30 years of experience providing reliable and affordable indoor comfort solutions to Volunteers. Our $29 service fee is one of the lowest in the Murfreesboro area, and we can provide the most competitive pricing on your repair or HVAC services with our "Beat any Quote Guarantee." Call Armor Air today to book your air conditioning repair appointment in Murfreesboro. We're your local heating, cooling, plumbing, and indoor air quality expert.
Give Us A Call
We understand the important role HVAC and plumbing plays in your home, and we know when something goes wrong, you need help right away. Whether you have a question or need immediate assistance, we're here to help.