Noblesville's Experts In AC, Heating, Electricity, Plumbing, & Indoor Air Quality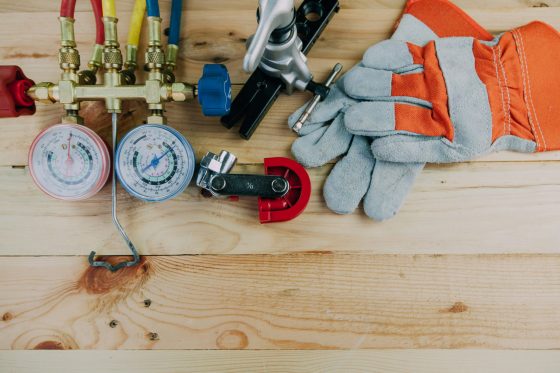 Armor Air is the leading HVAC contractor in Westfield, IN, and offers home services such as plumbing and electrical services to Murfreesboro homeowners. We provide the best services at the lowest service rate in the state.
Westfield's top HVAC contractor has you covered if you are looking for plumbing, heating, indoor air quality, and electricity experts.
Why Do You Need HVAC Services in Westfield, IN
Westfield, IN, residents understand how essential a fully functional HVAC system is, particularly during the winter. During winter, the harsh weather conditions in Murfreesboro force its residents to stay indoors to keep themselves warm and comfortable.
Here's where we come in.
Our experts ensure your HVAC systems are working as they should. We'll also fix any electrical, plumbing, or indoor air issues for you. We do not take the trust you place upon us for granted and always deliver quality services to improve your comfort in your home.
Contact us today for the best services at the lowest service rate in the state.
Our Westfield Services
We offer a variety of services to our clients in Westfield, IN, including:
Heating and Cooling
A malfunctioning HVAC system can be very frustrating, so we offer high-quality HVAC repair services at affordable prices. We'll have your equipment up and running in no time to minimize any inconveniences.
Call us for the following:
Air conditioner & furnace repair

HVAC installation & replacement

Air conditioner & furnace maintenance
Electrical
Do not attempt to handle any flaws in your electrical system yourself. Instead, reach out to our licensed electricians and let us take on any electrical installation and repairs for you.
Here are some of the solutions we offer:
Breaker Panels/Lifetime warranty

Main Electrical Service

Light Fixtures & Ceiling Fan Install/Repair

Home Electrical Inspections

GFCI Protection

LED Lighting Upgrades

Kitchen & Bath Remodels

New Outlets Installation

Hot Tub Wiring Install/Repair

Outdoor Lighting

Video Doorbells

Security Lights

Door Bell Install/Repair

Whole-Home Surge Protection
Plumbing
No one likes a plumbing problems, but they occur more frequently than one would think. Luckily our plumbing specialists are only one call away. Our team will quickly identify the plumbing problem, come up with an appropriate solution, and get repairs or replacements done as fast as possible. Our plumbing solutions include:
Emergency Services

Leaking and Frozen Pipes

Water Heaters

Tankless Water Heaters

Water Softeners

Water Purifications

Garbage Disposals

Toilet Repair & Install

Sump Pumps

Fixture Install & Repair

Entire Home Re-Piping
Shield protection plan
Our shield protection plan helps Westfield, IN, homeowners ensure proper maintenance of their HVAC, electrical, and plumbing systems. This increases the lifespan of these appliances so they can serve you for a long time.
Indoor Air Quality
We can also help you improve the air quality in your home by ensuring 99% of the germs are killed and any pollutants in the air are removed. Our services to improve your indoor air quality include:
Air Duct Cleaning

Duct Sealing & Repair

UV Lights

Sealing Crawl Spaces

Humidifiers

Filtration Systems

Dehumidifiers

Air Purifiers

Attic Insulation
Drains & Sewer Services
Professionals should attend to any repairs regarding your drainage and sewer systems as soon as possible. Our drains and sewer services include:
Main Line Stoppages

Hydro-jetting

Secondary Drain Stoppages

Cleanouts Installed

Lawn and Area Drains

Sewer Line repair

Sewer Line Replacement

Sewer Gas Odor Locating

Sewer Leak Locating

Pipe and Septic Tank Location
Why Choose Armor Air
Armor Air is your go-to HVAC contractor in Westfield, IN.
Here's why:
We have the lowest service rate in Murfreesboro. From as low as a $29 service fee, our high-quality services are easily accessible and affordable to all homeowners in Westfield, IN.

We focus on providing long-term quality services to our clients to ensure proper maintenance and care of their appliances so that they can last longer and not need frequent repairs.
Our annual plans include:
24 Hour Priority Services

2 HVAC Inspections

1 Plumbing Inspection

1 Home Electrical Inspection

15% Discount On All Parts

10% Discount On All Equipment

Extended Warranties On All Parts
How to Start Service
Are you looking for the best HVAC contractor in Westfield? Armor Air has got you covered. You can easily schedule our services online and give us a call at 1-833-235-0826, or visit our physical location at:
2461 Directors Row
Murfreesboro, in 46241
Your Family is Comfortable with Armor Air!
We are an HVAC contractor that values the comfort of your home. Our primary goal is to ensure your stay at home is as cozy as possible. Contact us today to get quality services from our highly experienced and friendly staff.