AVOID COSTLY
PLUMBING DIASTERS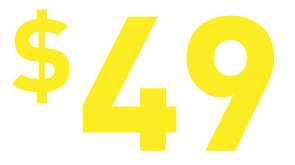 PLUMBING INSPECTION SPECIAL
LOWEST RATE IN THE STATE!
Getting regular inspections for your plumbing system is like giving it a check-up to keep it working its best. These inspections help catch problems before they turn into big issues, so you don't have any unexpected troubles.
WHAT'S IN A PLUMBING INSPECTION?
Sediment Flush Removal ($119 value)

Refilling Life Span Extension ($49 value)

Wear and Tear Detection ($49 value)

Leak and Damage Check ($49 value)

Fixture Functioning ($89 value)

Air Filter Check and Cleaning ($59 value)

Whole Home Inspection ($119 value)
WHAT WE LIVE BY
We Do What's Right
Unlike many other companies that prioritize profit over custom­ers, we believe in putting the needs of our customers first. Our commitment extends to every member of our team, ensuring that everyone understands the importance of prioritizing cus­tomer satisfaction.
At Armor Air, we acknowledge that mistakes can happen, as we are all human. However, our guarantee is that if we make a mis­take, we will go above and beyond to rectify it and make it right. We take full responsibility for any errors and strive to provide the best possible solutions.
Our core philosophy revolves around providing exceptional ser­vice and exceeding customer expectations. We pride ourselves on delivering high-quality HVAC solutions that enhance com­fort, efficiency, and overall well-being.
When you choose Armor Air, you can trust that you are partner­ing with a company that values integrity, transparency, and the ultimate goal of ensuring your satisfaction.
PLUMBING INSPECTION SPECIAL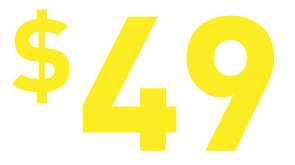 DETECTION, FLUSH AND REFILL
CALL (615) 203-3133
OR

WHEN WOULD I NEED AN INSPECTION
WATER LEAKS OR DAMAGE
If you notice water leaks, damage, or unusual water pressure, a plumbing inspection can determine the root cause and recommend repairs you notice water leaks, damage, or unusual water pressure, a plumbing inspection can determine the root cause and recommend repairs.
LOW WATER PRESSURE
If you experience weak water flow from faucets or showerheads, it could indicate a plumbing problem.
NOISY PIPES
Banging, rattling, or squeaking noises from pipes could signal loose connections or water hammer problems.
UNPLEASANT ODORS
Foul smells coming from drains or pipes may indicate sewer line issues or trapped debris.
DISCOLORED WATER
Brown or rust-colored water can indicate corroded pipes or other water quality issues.
CONSTANTLY RUNNING TOLIET
If the toilet keeps running even after flushing, it may point to a faulty flapper or valve.
SLOW DRAINING
If sinks, showers, or toilets drain slowly, it may suggest a clog or blockage in the pipes.
If you notice any of these symptoms, you definitely have a plumbing issue. Armor Air can assess and address your underlying plumbing situation.