LIMITED TIME OFFER:
A FULL HIGH EFFECIENCY SYSTEM UPGRADE
Cut down on your energy bills and make your home work even better! With this offer, you can save money by using less energy while making your house more efficient. It's like giving your home a power boost to run smoother and save you cash.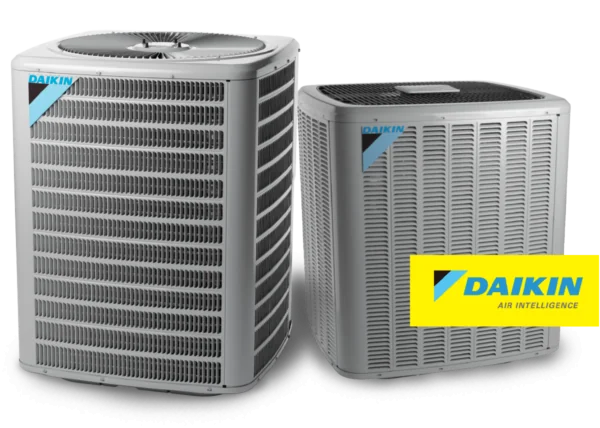 Save Energy: A high-efficiency system uses less energy, which means you can lower your energy bills and save money.

Environment Friendly: Produce fewer bad gases, so they are better for the planet and help keep the air clean.

Comfort: With a high-efficiency system, your home will stay at the right temperature and humidity level, making you feel cozy and comfortable.

Cleaner Air: High-efficiency systems have filters that can remove allergens and dust, making the air in your home healthier to breathe.

Increase Home Value: Having a high-efficiency system can make your home more valuable if you decide to sell it in the future.

Save Money in the Long Run: Even though the upfront cost might be higher, a high-efficiency system can help you save money over time because you'll use less energy.
WHAT WE LIVE BY
We Do What's Right
Unlike many other companies that prioritize profit over custom­ers, we believe in putting the needs of our customers first. Our commitment extends to every member of our team, ensuring that everyone understands the importance of prioritizing cus­tomer satisfaction.
At Armor Air, we acknowledge that mistakes can happen, as we are all human. However, our guarantee is that if we make a mis­take, we will go above and beyond to rectify it and make it right. We take full responsibility for any errors and strive to provide the best possible solutions.
Our core philosophy revolves around providing exceptional ser­vice and exceeding customer expectations. We pride ourselves on delivering high-quality HVAC solutions that enhance com­fort, efficiency, and overall well-being.
When you choose Armor Air, you can trust that you are partner­ing with a company that values integrity, transparency, and the ultimate goal of ensuring your satisfaction.
LIMITED TIME OFFER:
SYSTEM UPGRADE SPECIAL
SLASH YOUR ENERGY BILLS AND SUPERCHARGE YOU HOME'S EFFICIENCY

FACTORS OF NEEDING A NEW SYSTEM
AGE OF THE SYSTEM

HVAC systems typically last around 10-15 years. If your system is nearing or exceeding this age, it may be time to consider a replacement.
EXCESSIVE NOISE
Unusual noises, such as banging, rattling, or grinding sounds coming from your system, can indicate significant issues. If the noise persists even after repairs, it could be a sign that a new system is needed
ROOMS FEEL DIFFERENT
If some rooms are too hot while others are too cold, or if it's hard to keep the temperature consistent, it might mean your system is not doing a good job anymore.
COSTLY REPAIRS
When the cost of repairing your current system is significant and approaches or exceeds the cost of a new system, it may be more cost-effective to invest in a replacement.


If you experience any of the symptoms mentioned earlier, it's a clear indication that there's an issue with your home cooling system. Fill out the form to get your new system.