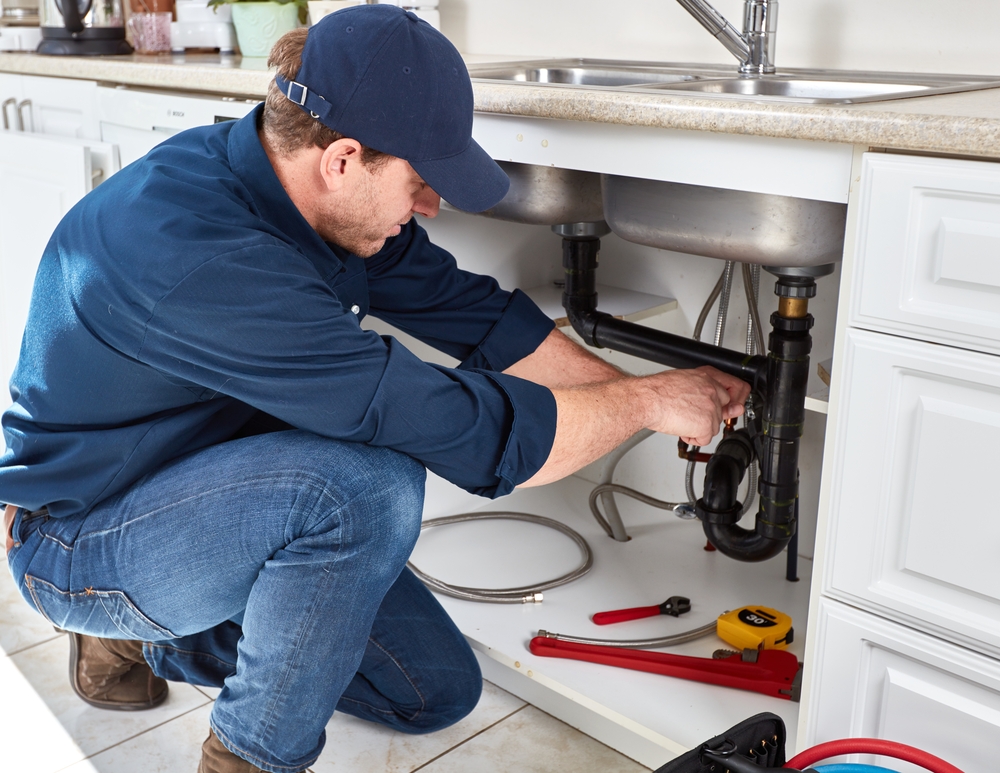 Plumbing issues, even small ones, can cause a big mess in your home. And trying to make a DIY repair or replacement can often make matters worse. To ensure your plumbing system is working properly and safely, it's important to hire a skilled and reliable individual or company to handle all of your plumbing needs. Hiring the right plumber can save you time, money, and headaches in the long run.
Armor Air is a full-service plumbing company that services Murfreesboro area, homeowners and business owners. We offer a 100% satisfaction guarantee on all of our work to ensure the job is done right the first time.
In our most recent blog, we'll discuss what to look for when hiring an Tennessee plumbing company to perform maintenance, repair, and installation work in your home. From qualifications and experience to reputation and customer reviews, we'll cover the crucial factors to consider before hiring a plumbing professional for your next plumbing project.
What to Look for When Hiring a Plumber
Don't just hire the first plumbing company that pops up online. Hiring a subpar company can lead to shoddy workmanship which can cause repairs or premature system replacement down the road. Here are a few things to consider during the plumber hiring process for all of your plumbing projects.
Credentials and Licensing
Verifying a plumbing company's credentials and licensing is vital. Look for a reliable plumber who is licensed by the state of Tennessee and holds the necessary certifications. These credentials ensure that the plumber has met the required standards of expertise and has undergone the necessary training. In Tennessee, both the plumber and the plumbing company must be licensed by the state.
Although there are several benefits to hiring a handyman for projects around the house, only hire a licensed plumber for plumbing jobs. Licensed plumbers are more experienced and up to date on the latest trends in the industry. They also have years of on-the-job training pertaining solely to plumbing, while a handyman might be drywalling one day and building a deck the next.
Experience Matters
Experience matters when hiring a plumbing company. Look for plumbing professionals who have several years of experience in the plumbing industry. Experienced plumbers possess the knowledge and skills to handle a wide range of plumbing issues efficiently. Armor Air has more than a decade's worth of experience providing impeccable plumbing services to the residents of Murfreesboro.
Reputation and Reviews
Before hiring a company, search online reviews from sites such as Angi, Google Reviews, and Yelp, and read testimonials from previous clients. If you search for Armor Air online, you can see that our company has a stellar 4.8 rating out of 5 on Google Reviews, based on 350 reviews. If customer after customer approves of the work a company performs, there's a good chance you'll receive stellar service as well.
Insurance Coverage
Ensure that the plumbing company you hire has proper liability insurance coverage. Accidents can happen during plumbing repairs or installations, and insurance protects you and the plumber in case of any unforeseen damages or injuries. Request proof of insurance and confirm its validity before finalizing your decision. This will give you the peace of mind of knowing your home is protected in the case of an accident.
Transparent Pricing
Since plumbing work can be extensive, it can also be expensive. It's crucial to request a detailed estimate that includes labor, materials, and any additional fees. A reputable plumber will provide a transparent breakdown of the costs and explain any factors that may affect the final price. This transparency will help you avoid any surprises when it comes time to pay the bill.
Warranty and Guarantees
Ask the plumbing professional if they offer any warranties or guarantees for their work. A reputable plumber should stand behind their craftsmanship and offer warranties on parts and labor. Having a warranty ensures that you are protected in case any issues arise shortly after the plumbing work is completed.
Emergency Services
Unfortunately, plumbing emergencies often don't happen at convenient times. They can occur at any time, day or night, or on the weekend or a holiday. Inquire if the plumbing professional provides 24/7 emergency services. Knowing that you have a reliable plumbing contractor to call during urgent situations can bring you peace of mind and save you from potential water damage or other related problems.
Plumbing Services Offered by Armor Air
Armor Air is proud to offer reliable, professional, and cost-effective plumbing maintenance, repair, and installation service for residential and commercial customers across the Indianapolis area. Some of our most popular services include:
Leaky Pipe Repair
Garbage Disposals
Tank Water Heater Services
Tankless Water Heater Services
Toilet Installation
Toilet Repair
Water Softener Installation
Water Softener Repair
Frozen Pipes
Sump Pumps
Contact Armor Air for Reliable Plumbing Service in Murfreesboro, TN
By following these essential tips, you can make an informed decision and hire a skilled, reliable, and trustworthy plumber. When you partner with Armor Air for plumbing service, you'll have the confidence of knowing that we'll send a licensed and experienced plumber to your home to make the appropriate repairs or replacements. All of our work is backed by a 100% satisfaction guarantee, meaning we won't leave a job until you're completely satisfied. Contact us today to schedule plumbing service in the Murfreesboro, TN area for your next plumbing job.